Watch
3D Printing Christmas Cookies
"Life really begins when you have discovered that you can do anything you want."
– How to Avoid Work – lovely 1949 guide to doing what you love. (via explore-blog)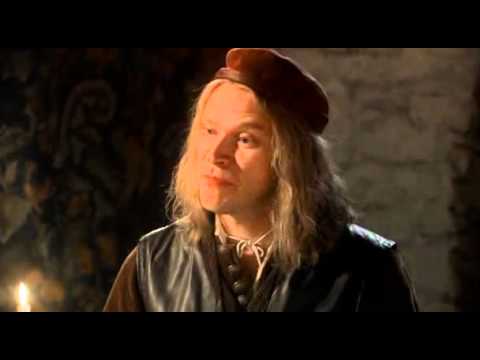 Watch
(via Startup Transition Cycle | ShowMe)
"One cannot stumble on an idea unless one is running"
– – Vladimir Zworykin Twitter / bkmontgomery: QOTD: One cannot stumble o
"…stop worrying about what you suck at, and focus on what you're good at...."
– Always Swim Downstream « Uncrunched
"In a time of drastic change, it is the LEARNERS who inherit the future. The..."
– Eric Hoffer
Video from your brain
This is pretty cool. Berkeley scientists are starting to be able to construct videos based on brain activity.They are very loose approximations based on existing video footage, but still cool.The left clip is a segment of the movie that the subject viewed while in the magnet. The right clip shows the reconstruction of this movie from brain activity measured using fMRI. The reconstruction was...
Two great books about Google
I recently read 2 great books about Google. I love to read books about the early days of companies.Check out these two – they are both worth reading. In the PlexThis is a great all-around Google book with details on different parts of the business. From what I can tell (I have skimmed others) – this seems like the best in-depth Google book. I'm Feeling LuckyThis one is written from the...
Gumption
A quote I find interesting from ZAMM.Everyone's just about out of gumption. And I think it's about time to return to the rebuilding of this American resource—individual worth. There are political reactionaries who've been saying something close to this for years. I'm not one of them, but to the extent they're talking about real individual worth and not just an excuse for giving more money to the...
Tomorrow's Trends will have a new owner
Hundreds of posts and several years since its inception, I have moved on from my blog: Tomorrow's Trends. The last couple years have been a whirlwind as I worked on launching a major technology product and I have more in the queue. I just have not had time to keep up with Tomorrow's Trends for a while now. Other things took priority. When I launched the blog many years ago, I meant for it to be...
Are distractions killing innovation?
Creativity often requires a single individual to have some solid uninterrupted time to themselves. With iPhones, iPads, laptops, and the ton of other devices distracting us from our thoughts we are possibly becoming less creative and less innovative. Scott Adams noted in a recent WSJ article: Lately I've started worrying that I'm not getting enough boredom in my life. If I'm watching TV, I can...
2 tags
Optional: Business plans and market research
Inc. has a great article concerning the differences in thought processes between big corporate leaders and entrepreneurs. Corporate leaders, dealing with known markets, and incremental innovation - are much more plan-focused and step through more solid, mathematical, logical process. Innovative entrepreneurs - working with a lot of unknowns in customers, markets, designs - and...
2 tags
4 Types of Entrepreneurship
Steve Blank has a good breakdown of the 4 types of entrepreneurship in one of his posts. It's important to remember that there are several types of entrepreneurship. Many may think that "entrepreneurs" are only people that start venture funded, fast growing companies. Below is the list: 1. Small Business Entrepreneurship Today, the overwhelming number of entrepreneurs and...
1 tag
The progress bar illusion
A progress bar can made to seem to be progressing more quickly with some slight visual adjustments. I have to admit I like the illusion. Even through the progress is not moving any faster, I like the fact that it feels like it is going to complete faster. Check out the video so see the illusion for yourself. New Scientist TV: Best videos of 2010: The progress bar illusion.
1 tag
Real time visual translations
This a pretty cool looking app. You point it at a sign and it translates visually in real-time. You must see it in the video. YouTube - Introducing Word Lens.
2 tags
Hubris, Passion, and Vision
Interesting interview with Steve Blank… Hubris, Passion and Customer Development « Steve Blank.
2 tags
Get to work
The advice I like to give young artists, or really anybody who'll listen to me, is not to wait around for inspiration. Inspiration is for amateurs; the rest of us just show up and get to work. If you wait around for the clouds to part and a bolt of lightning to strike you in the brain, you are not going to make an awful lot of work. All the best ideas come out of the process; they come out...
2 tags
Google Classic
Eric Schmidt: "We Know Where You Are, We Know What You Like".
1 tag
Talk vs. Work
Infographic: What Kind of Worker Are You? | Co.Design.
1 tag
How Does Google Work?
Infographic by PPC Blog
2 tags
Lets raise kids to be entrepreneurs
via TED Blog: Lets raise kids to be entrepreneurs: Cameron Herold on TED.com.
2 tags
Innovation with Geoffrey Moore
Geoffrey Moore's thoughts and research are at the core our work for those of us in the arena of launching new technology products. "Crossing the Chasm" was and still is one of those books that are required reading for innovation and new product development people in the tech space. Here is an almost hour long interview with him. Also, Mixergy, the site that created this video has...
1 tag
First "artificial" life created in lab
2 tags
Disrupters wanted?
A survey from IBM's Institute for Business Value shows that CEOs value one leadership competency above all others - creativity. CEOs identify "creativity" as the most important leadership competency for the successful enterprise of the future. That's creativity—not operational effectiveness, influence, or even dedication. Coming out of the worst economic downturn in their...
1 tag
Greece, a financial reflection of the U.S.
The United States will probably not face the same kind of crisis as Greece, for all sorts of reasons. But the basic problem is the same. Both countries have a bigger government than they're paying for. via Economic Scene - In Greece, a Reflection of U.S. Debt Problems - NYTimes.com.
4 tags
The game of life
Below is a presentation by Jesse Schell at DICE 2010 "Design Outside the Box" Conference explaining what's next in gaming. Interesting points throughout. Great food for thought.
1 tag
The Federal Debt: How To Lose A Trillion Dollars
But, according to the Congressional Budget Office, annual debt payments — currently about $200 billion — are set to skyrocket. CBO estimates that interest payments on the federal debt will total $916 billion by the year 2020."Interest rates are going to rise and at the same time, were going to have a substantial increase in the size of the debt," says Roberton Williams, a senior...
UserTesting.com: A Quick Way To See How People Are... →
When it comes to designing a website, you can do all the tweaking you want, but you won't know that your design actually works until people start using it. That's where UserTesting.com, a…
1 tag
Health care reform visual aid
Click to see the big picture. GOOD.is | Transparency Contest.
iPad jailbreak: thanks Geohot, Comex (update:... →
See that iPad above, notice anything peculiar? Yeah, blackra1n jailbreak as predicted with the Cydia app installed. No details or downloadables yet but it won't be long. All courtesy…